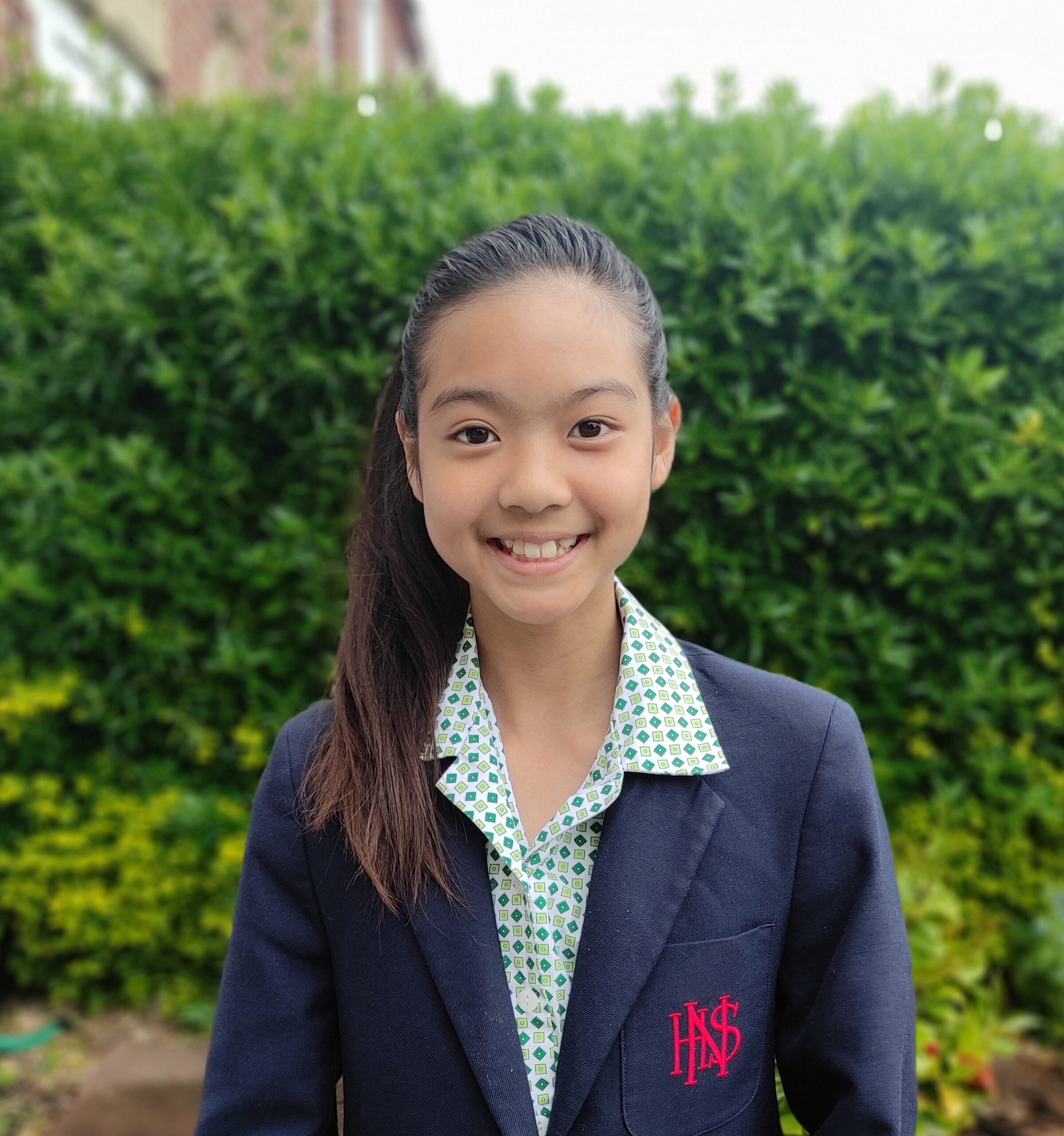 Inside Life at The Royal Ballet School Summer Intensive Course
Blog post by Nampet • September 6, 2021
---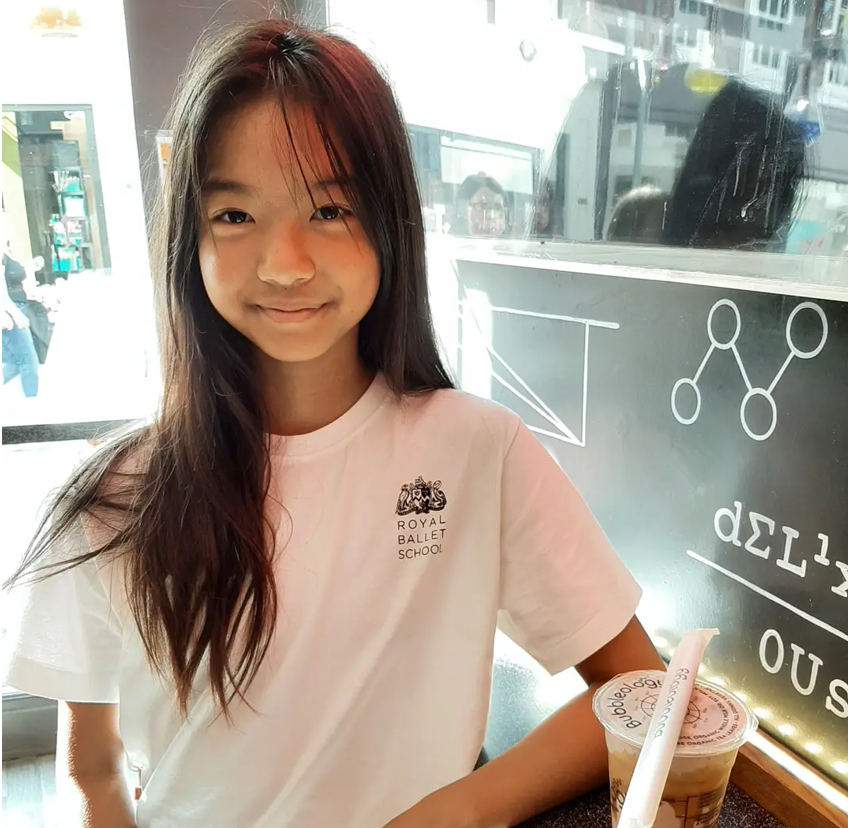 Wow. What a year it has been. I have gotten through my first year of high school and it has been amazing! I could not have done this without Tutors International and their help.
My First Year at High School
I am very pleased with my first year. I think I have done very well and have thoroughly enjoyed it. I have expanded my love for learning and have enjoyed using the facilities like the swimming pool, as lockdown had limited the use of them. I am pleased with my overall results which consisted of A grades. I have also made lots of friends which I could not have done if I hadn't been there this year, so I'm extremely grateful and I'm looking forward to year 8 I'm learning so much more.
The Royal Ballet School Summer Intensive
Although I had a previous ankle injury that affected me for a while, I still found myself able to go to the Summer Intensive Course at the Royal Ballet School in Richmond Park. It was one of the best experiences of my life. I made lots of new friends and loved improving my ballet skills. I also learned lots of brand new skills and techniques to make me better.
I remember arriving on the first day with my luggage and having to unpack my suitcase. I was in the 'Moon' dorm, which had about 10 people in total but there were only three beds in my little area. Two were bunk beds but I got to have the bed with drawers underneath, where I packed away my clothes. They allowed us time to settle down before we went for tea.
Tea was always really good and they had a big selection. Then at seven o'clock, they did 'activity time' and that night we did the selfie challenge where you had to figure out riddles and then take pictures with the objects. Then after 'activity time' we had an hour to relax and get ourselves ready for bed. At 9 o'clock, we had milk and biscuits. Then we brushed our teeth and got into bed ready to sleep by quarter-past nine.
The next day, I woke up, got dressed in my ballet gear and started getting my hair ready. Every day I woke up and did this. This is what the routine looked like: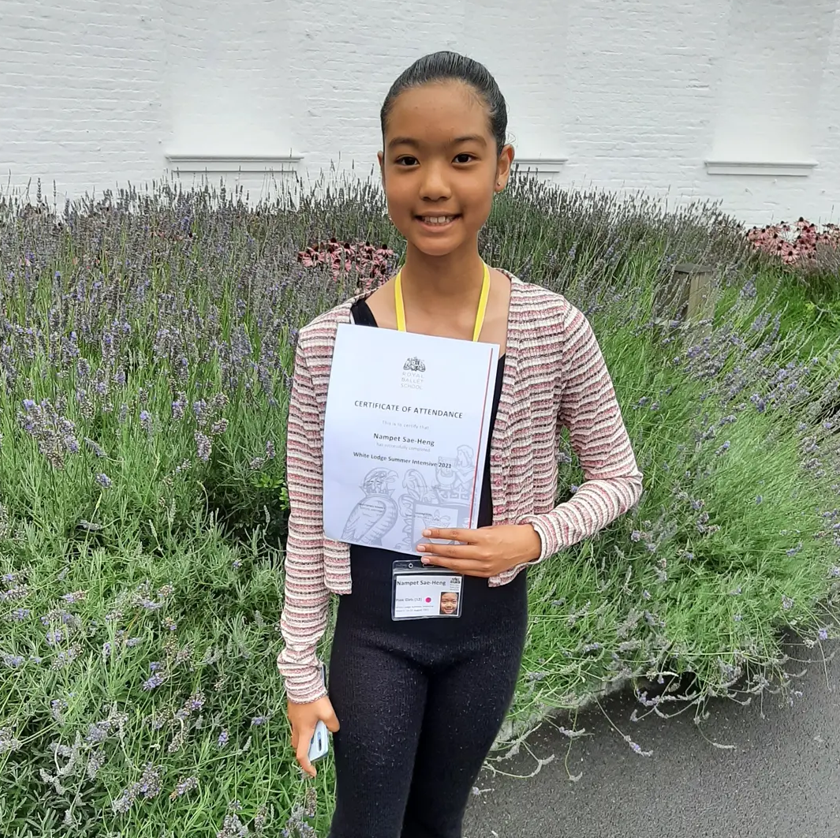 A Day in the Life of an RBS Summer Intensive Student
Wake up – 07:15
Breakfast – 07:30
Relax (Phone given back)
Dance lessons
Break – 11:00 – 11:15
Dance Lessons
Lunch- 13:00 – 14:00
Dance Lessons
Break – 14:00 – 14:15
Dance Lessons
*END OF LESSONS*
Dinner- 17:30
Relax
Activities – 19:00 – 20:00
Relax (Phone taken away at 20:30-45)
Milk and biscuits 20:45 to 21:00
Bedtime 21:15
*END OF DAY*
New Experiences
I enjoyed my dance lessons very much and liked learning new styles like Jazz and Scottish. I found Jazz particularly enjoyable as it was very fast and lively. Scottish was quite fun and I particularly enjoyed the fact that the steps were similar to Contemporary. I even got to do a class of Pilates which I found very useful in terms of stretching and flexibility.
We also did 'repertoire'. This is learning new dances and learning pieces from ballets. Our repertoire was 'Entrance of the Shades' from La Bayadere; it portrays us as souls descending from heaven. It was a beautiful corps de ballet piece which we rehearsed on pointe (with pointe shoes). It was very hard but fun and really challenged our dancing. It also gave a taste of what it would be like to actually be in a piece performed by a company. As well as this, we also did character dance and classical.
Daily Activities
On Monday night, for activities, we did a bingo night. Some of it was normal bingo but we also had song bingo! On Tuesday night, we did a dance challenge where you had to pick a different style of dance from a bag and then you had to make a routine in 20-minutes. My team got lyrical as our dance style. Unfortunately, we did not win, but it was fun. On Wednesday night we prepared our costume for The Trashion show which was set to take place on Thursday night. We made our costume out of plastic bags, post-it notes and bubble wrap. Our outfit was inspired by a neon highlighter, so we decided to call our team Highlighters Unite. On Thursday we presented our costume, but as expected, we didn't win – but there were sweets scattered in the crowd so no one felt like they miss out! On Friday night we watched Mean Girls 2, before packing up our stuff to leave the next day.
On Saturday, we filmed a performance and then our parents came and picked us up. I then went and bought some stuff from the gift shop. I bought a T-shirt and a pop socket.
I had an amazing time. The time I spent there encouraged me to apply full-time and made me want to go to another summer intensive course next year.
—
Cover image painted by Hazel Morgan. This portrait was commissioned by Tutors International as part of their sponsorship of Nampet. You can read Nampet's blog about the experience here, and you can read about the details of the project here.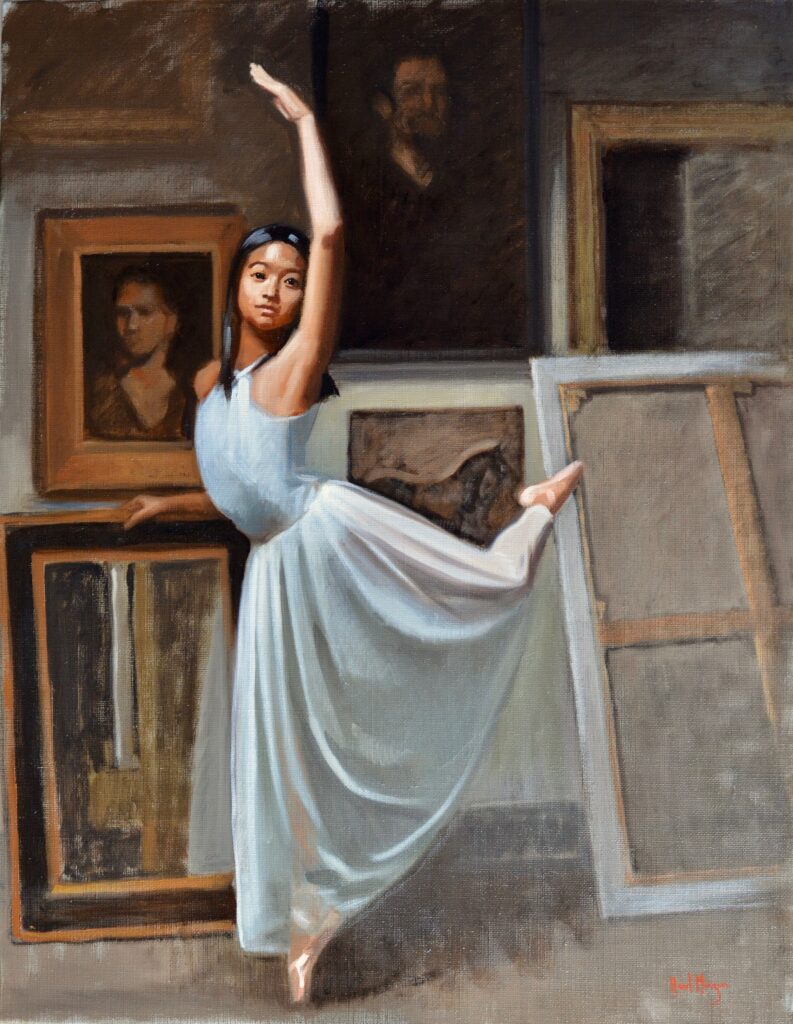 ---