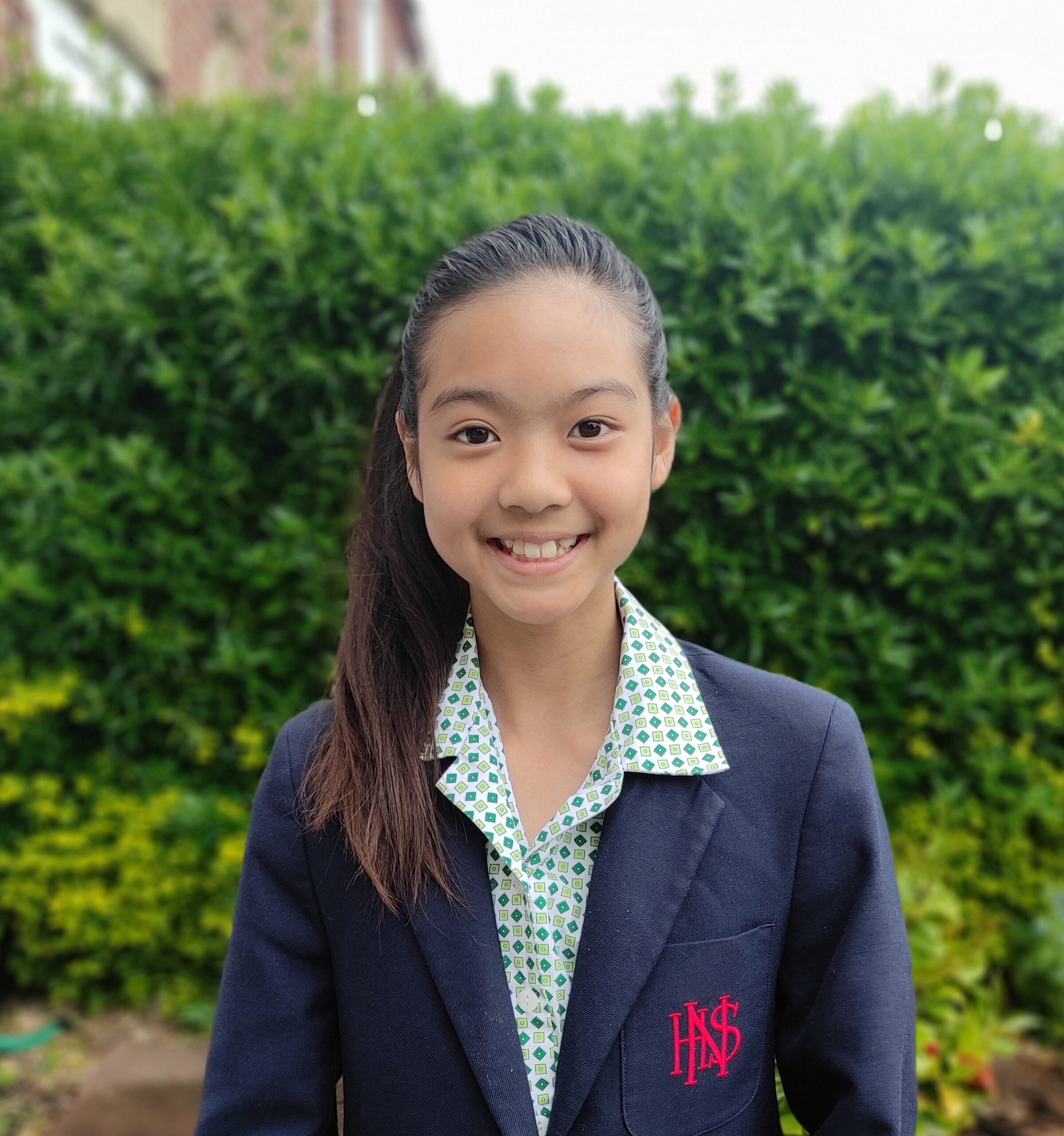 Goals and Upcoming Events in 2021
Blog post by Nampet • December 24, 2020
---
Things haven't actually been that different in the second lockdown (except that I could go to school). There's still no gymnastics – I had to do it on Zoom again, so we've been doing it Monday to Friday for two hours a day. Of course, I couldn't do ballet either, but I have been stretching and practising. I did a lot of stretching during lockdown as I was scared that I was going to get stiff! Another thing I did was watch an awesome Korean show with Mummy called Full House – it was really funny! I enjoyed playing on the pond swings and getting some fresh air too.
School has been very fun as I have been having a good time with my friends as well as doing sports and learning.

I'm looking forward to getting out of lockdown and being able to return to activities! It will mean I can go back to dancing and outside clubs, and hopefully means school can be a bit more normal. I am also looking forward to meeting more friends and seeing my friends outside of school, as some of them I don't get to see much anymore so it would be nice to have a catchup!
My goals and things to look forward to for 2021:
Finish writing a book.
Learn new moves in gymnastics. Do well in gymnastics and get gold!
Do my dance competition.
Try new activities.
Get over my fear of birds, (slowly!)
Looking forward to Year 8 and turning 12 in May.
Do something good in our community to help fundraising.
Be more independent: ride trains, go to town, go to the park.
Do well in school, tests, subjects and sports. I'd like to get picked to play in a tournament or get an academic award.
Overall be a better person and try and make an impact on the world.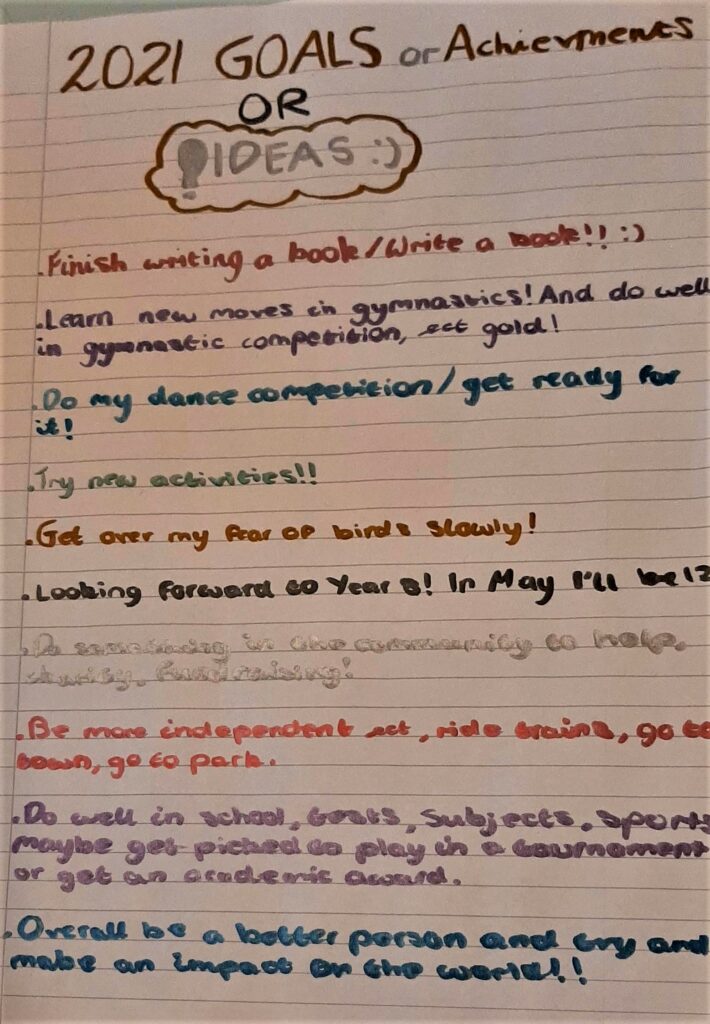 ---