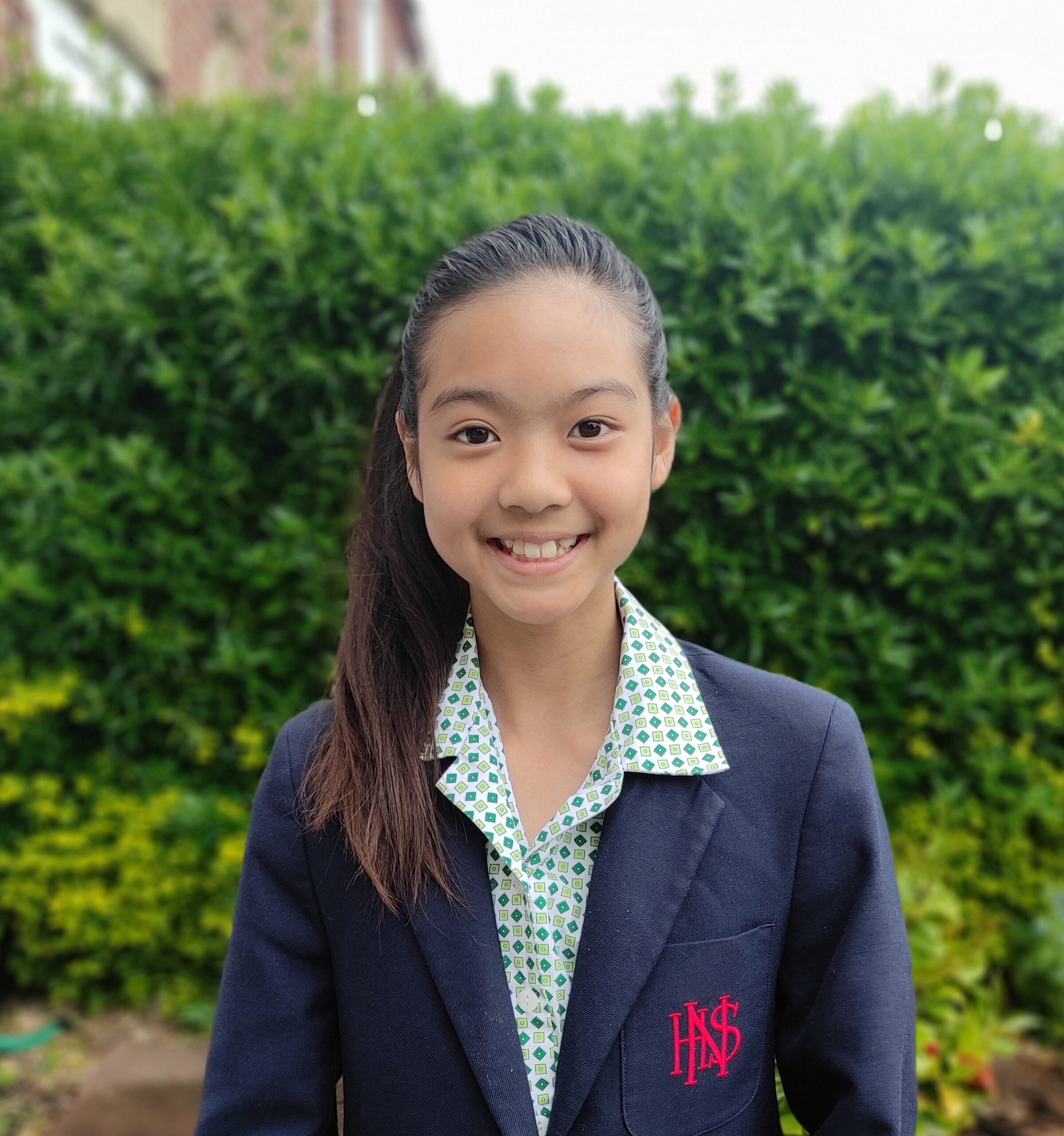 Adventures at Bramley Lakes
Blog post by Nampet • December 3, 2020
---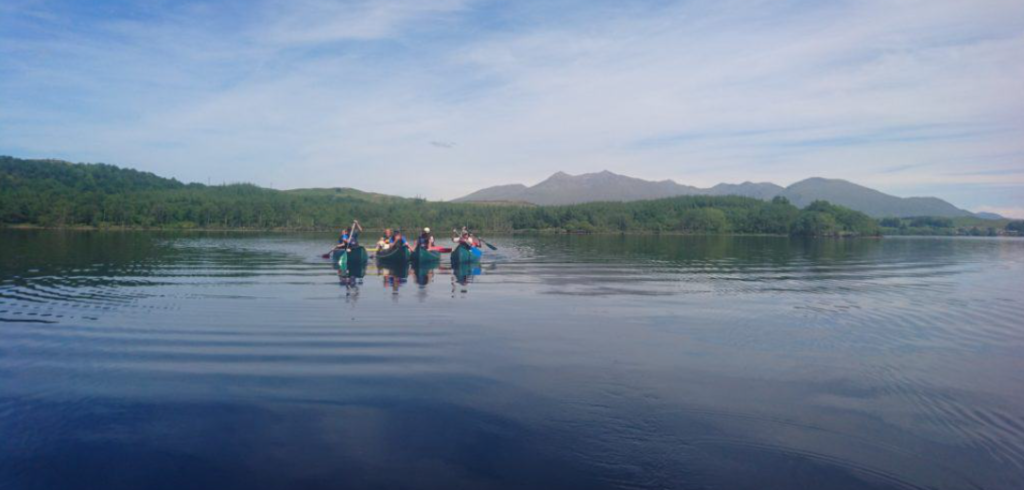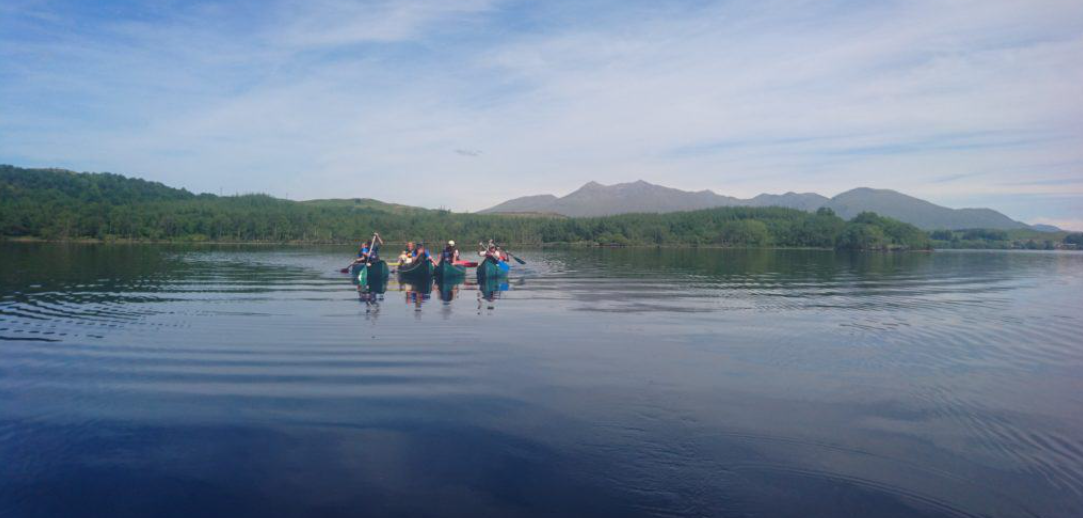 I went on my first trip with my new school, Norwich High School for Girls. We went to Bramley Lakes: an outdoor activity centre. It had loads of cool things like raft building, high ropes, axe throwing and archery. You could even zip wire over the lake!
I got dressed in the morning in my waterproofs and coat, then I packed my bag so that I had lunch and a change of clothes – I knew we were going to get wet! Then I arrived at school and got ready to board the coach. When I got onboard, I decided to stay at the front because unfortunately, I get a bit travel sick.
When we arrived at Bramley Lakes, we met all of the staff. They were really nice. We put our stuff in the lounge and headed off to the first activity.
Teamwork and Conquering Heights
Our first activity was the high ropes. We had to put our harnesses and helmets on to keep us safe, and then we went into the enclosed area. When we went in, we saw a massive wooden pole with little pegs on it, which we had to put our hands and feet on to climb. We were all so scared! First some people in my form went on and they took quite a while to get to the top. Once they got to the top of the pole, there was a little wooden platform to stand on – it had to fit four people on it. Then the instructor explained that once you got to the top platform, you had to hold hands, lean back, and then just let go!
Another group went on and my friend Erin* climbed up first. She was so fast and had no trouble at all climbing onto the small platform. Then her friend went up but was really scared, so they decided to come down after climbing up the ladder. This meant I had to go next!
I wasn't harnessed yet, so I had to get ready whilst Polly* was climbing up the pole. Polly got up there in no time but she had to have a little help from Erin. Then my friend Alex* went up. She got all the way to the top, reached the little platform, then she realised she couldn't get up, so she had to come all the way back down again. Then it was my turn…
At first, I climbed up the ladder onto the pole and my helmet tipped off my head so I had to stop and get it fixed. When things were finally ready, I climbed up the ladder and the wooden mast. I found it quite hard. The steps were really slippery because it been raining and my shoes were really wet too. But I did it! I managed to get all the way to the top!
When I came up to the little platform, I found myself struggling to get up to it. Erin and Polly tried to help by holding out their hands. I soon found myself shoving my knees over the wooden boards and I slowly stood up. Teamwork and determination worked! Although I do gymnastics, this was quite different and it was really high. I found myself struggling to keep balanced. Then the last person, Anna*, came up the pole. Once again, Erin and Polly helped, as she was really scared. Soon enough, we were all up on the platform hugging each other!
It was really, really high and the time had come: the instructor told us hold hands and lean back. I was honestly thinking, are you crazy?! But we let go and we did it.
I was the first to let go. I let myself just swing in the air for a bit and it was actually really fun coming down.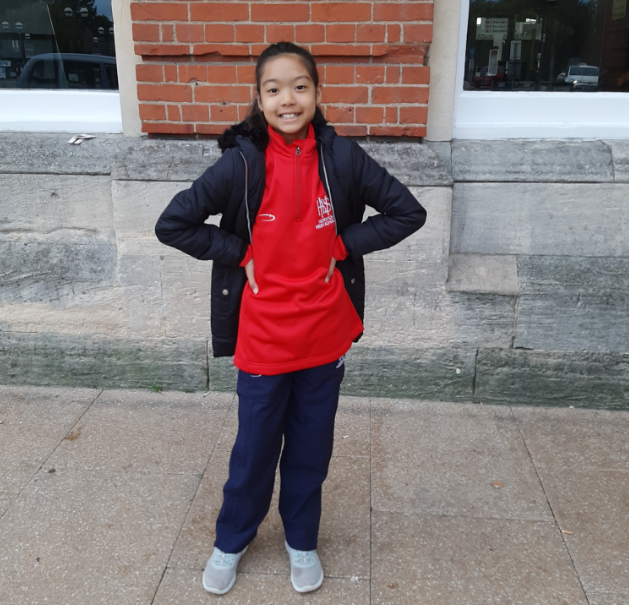 Zip Wiring and Raft Building
Once I had been lowered down, I headed off to the next activity: the zip wire over the lake. When it was my turn, I sat down on the platform overlooking the lake and I pushed myself off. I went so fast over the lake it was really cool and really scary at the same time. It was so fun and it wasn't too nerve-racking as I had done one of these before.
After this we went raft building and we got really wet!! First, we had to build the raft itself but the frame was already done, so all we needed to do was put on the barrels and tie them to place. Then we had to push our raft into the water and drag it into the lake. I made the mistake of being the first one. I had to wade in and drag the raft in the deepest before everyone climbed onto the barrels and paddled into the middle with the oars, because that was where we had to go. We found it very hard to paddle and, to be honest, it was a bit of a disaster but so fun. We managed to get back onto land and the raft didn't collapse, so that showed that they were built well enough in the end. After this we got changed dried off and then headed off to lunch.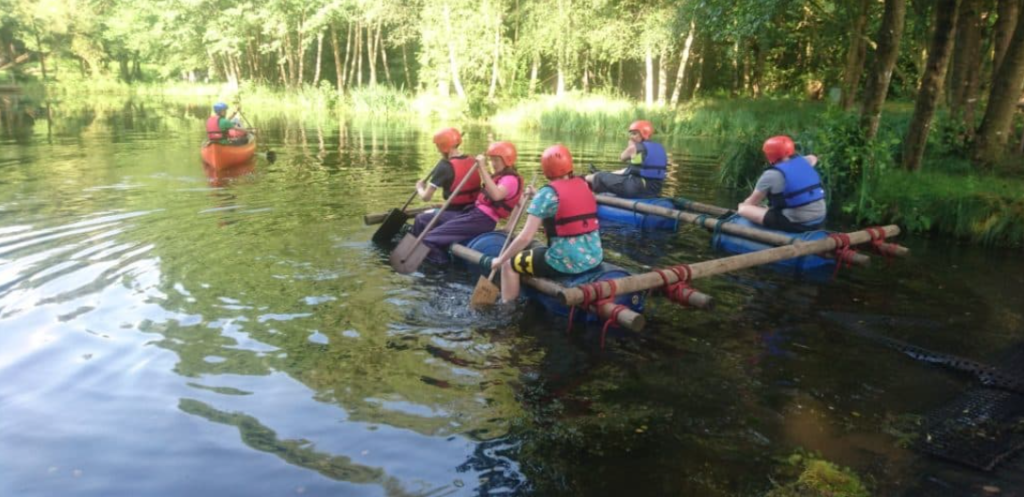 I had my packed lunch: a ham sandwich and a penguin bar. After lunch we did our last two activities, which were axe-throwing and archery.
Axe Throwing and Archery
We learned how to throw the axe into a thick piece of wood on the target. We had two different axes: a big chunky heavy one and a little one (which was faster and lighter). Our instructor, Carrie*, was very nice and showed us all how to throw them.
In about the first 10 minutes, Elsa* managed to scratch herself a little bit with one as she was pretending to throw it. Carrie said that in the last 10 years she had never managed to hurt herself with it, and Elsa had managed to do it in 10 mins! She was okay though. A few people ended up hitting it in the target. I did manage to hit mine in the target too, but then it fell out – it was so annoying!
Finally, we went to do archery. Our archery session was very short but I managed to get a few hits and I did better during practice and hit the target.
The Leaderboard Results
After this we went back into the lounge and collected our bags. We lined up in our groups ready to hear the leaderboard, as throughout the day we had been scored on our teamwork and communication. After we listened to who came in third and fourth place, it was just us and another team who could be in first. The atmosphere was very tense. Then it was announced – we won! We came first and got a medal to show for it. It was very cool and it will be a nice reminder of that day.
After this we got back on the coach to go home. I met my mummy on the road and we walked home together. I told her all about my amazing day. It had been a really fun and memorable day. I went to bed later that night for a much-needed sleep after a tiring and exciting day of activities.
*All names have been changed to protect identity
---