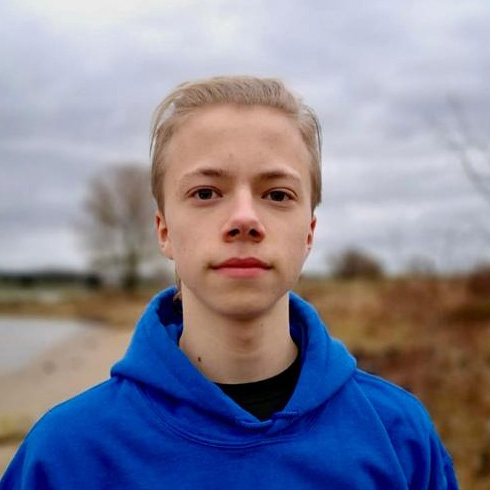 Reflection and Learning to Lead
Blog post by Tobias • March 1, 2021
---
It has been almost a year since School at Sea ended. I sometimes think back to the places that I visited and where I was this time last year.
Where was I in February 2020? I was in Cuba and it was warm and beautiful. When I see the pictures it really takes me back to the trip we did as a group across the island. Good times!
During the journey with School at Sea, I learnt a lot about expressing myself in writing and voicing my opinion. My parents and I noticed this in my weekly 'sail mail' home. I used to struggle with putting my thoughts on paper, but the letters became more fluent during the trip.
The assignments I wrote for school also improved. When I came back from School at Sea my written work was a lot better. And the same could also be noticed when I had to express my opinion in discussions. I had improved this skill so much because whilst travelling around Cuba, we had to discuss where we wanted to go and what we wanted to do next. We had to reach an agreement on everything all the time because we were not allowed to split the group. We had to stay together at all times. Everything was a discussion at School at Sea. We had lots of meetings about the rules on board and things that happened. You were always expected to be able to give your point of view and explain yourself.
When I returned, I used this skill during my Dutch language class where we had to do a debate. I took on the role of chairman. The teacher thought that I did really well and asked if I would want to join the school participation council. A seat would be available in the next year and she thought I would do well. I accepted her offer and starting the school year I took my seat as one of the two student representatives. I am one of the two student representatives, so I also joined the student council as their chairman. I really enjoy this position because I like it when I have some influence on what happens at my school. Though it is not something other students think is cool, I think it is important to represent your group and I really try to make things better and more pleasant for the other students. Now that I have experience with different ways of educating students, it has influenced what I think about school.
It's interesting to get an insight into how a school is run – things like the decisions that need to be made and what effect they have on the school. An example is how online classes are organised. I always read the proposals and other documents before a meeting and I also stay longer to talk to the principal in the second half of the meeting. I really like that people ask for my opinion and I think very seriously about my arguments and the advice I give from a student's perspective. It's important to have an open mind for these kinds of opportunities because chances like this can really help you develop your communication skills.
Another thing that I learned on my trip with School at Sea (which I can now apply in my life) is leadership. Onboard the Thalassa there were quite a few times where we took turns as watch leader or leader of the galley shift. These were tasks that everyone had to do. After a while, I gained more confidence because I got to know the ship better and I quite enjoyed it.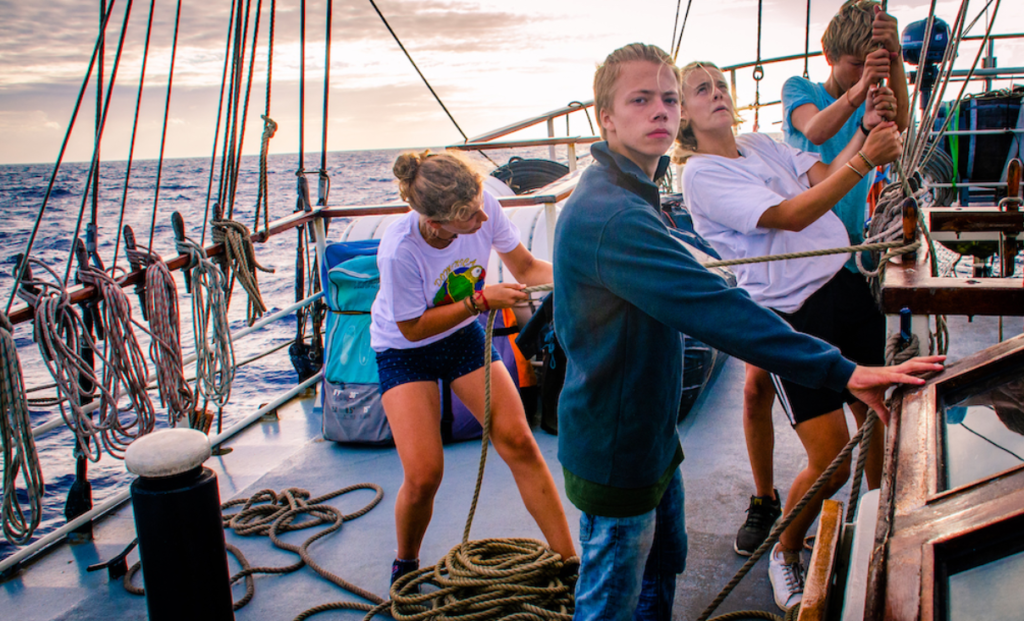 When I returned from my trip I started working at Dominos. First, it was as a delivery driver but lately, I've started working inside. Last Saturday, I found myself starting my training as a shift leader. I'm not even eighteen yet but when I noticed that we were short of shift leaders, I mentioned that I would be interested and they took me up on it. It turns out that I really enjoy leading a group of people.
Of course, I'm still the same person, and in new situations, I still prefer observing from the sidelines initially, but once I know the situation or place well enough, I have my eyes open for an opportunity to improve myself.
---