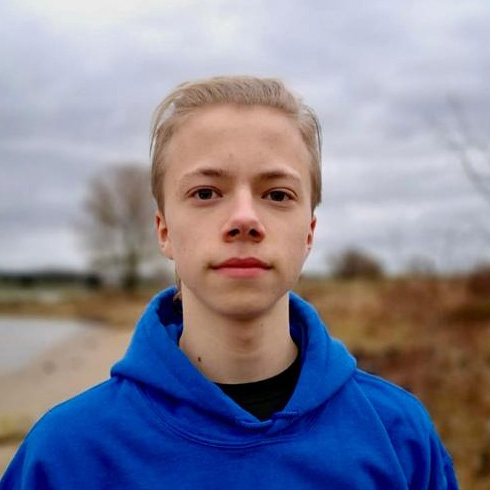 LEARNING ABOUT MYSELF: the new normal has me looking to the future
Blog post by Tobias • October 22, 2020
---
Like most of the world, the last few months have been full of changes. I'm still missing life at sea, but I'm adjusting to and embracing the new and altered school environment. I've just started at school again but, of course, it looks a little different to usual because of the pandemic.
Returning to classrooms was quite overwhelming, because it feels much more chaotic than my environment at Schools at Sea (SaS). It's loud and busy, and very different from the sense of peace and quiet that I'm used to. I much preferred the quiet workspace on board the Thalassa, where everyone was much more focussed on their work and it was a little easier for me to concentrate.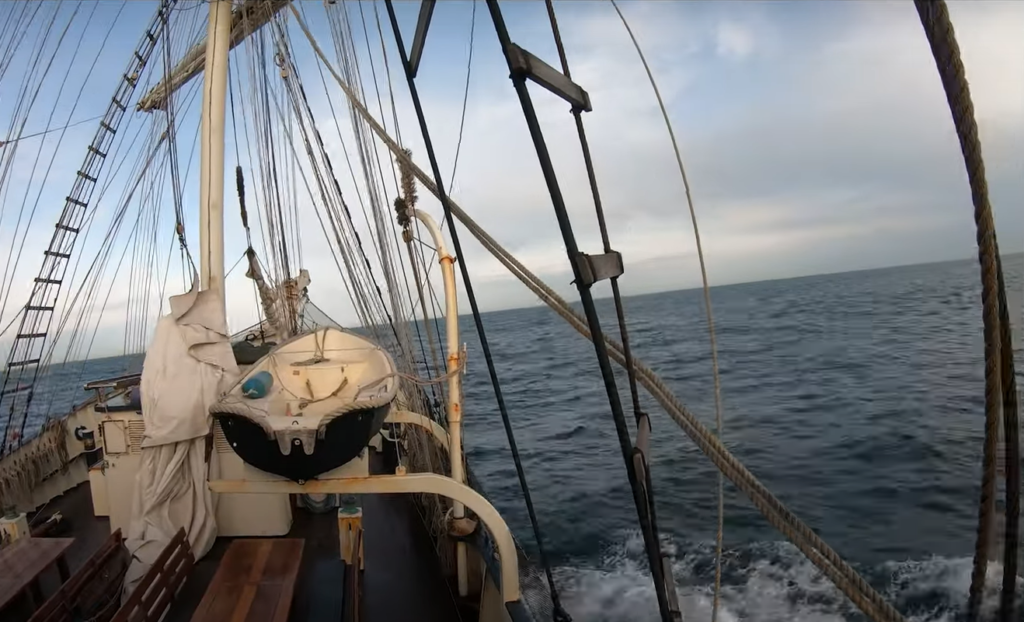 That said, we have also been doing online learning from home. This has the advantage of being a quieter place to work, especially since my sister has gone to university. At home, I have more control over my own time, but this also means taking classes at a computer, which I've very quickly realised entails more self-discipline than in a classroom! My ADHD means that I can sometimes lose focus on a task if there's a subject or project that I'm more drawn to than the one in front of me, which happens quite easily at a computer. I've tried my best to stay focussed, and SaS taught me some tips. It's a challenge for me, but one I'm always working to overcome.
I sometimes get distracted when studying the subjects that I love, like English, Physics and Maths; I get very curious, meaning when the teacher is explaining one thing during the online class, I'll start wondering about a different problem and start researching that instead.
The thing I like most about Maths and Physics is that they have a correct answer. Getting to the right answer in a Maths or Physics question is so satisfying. I don't really like Dutch as much because it is much more about reading (literature) and writing. Though I have learnt to write more easily at SaS, I'm still dyslexic, so it remains a challenge. At the moment my Dutch homework project is to write an article about SaS, which I don't find quite as engaging as actually doing SaS! I suppose, as a subject, English is also more complicated than getting a right or wrong answer, but the speaking and listening part comes very naturally to me, which is why I enjoy it. It's great to feel naturally good at something.
The most difficult thing about the current COVID-19 restrictions is not being able to socialise properly with my friends. I had really been looking forward to that, since I had been away for so long. Previously we'd been able to hang out and go to McDonalds, but we can't even do that at the moment, so I've been gaming instead. We can all game from home and interact that way, but it's not the same as doing things together in person. I know it's not forever, so for now, it will have to do.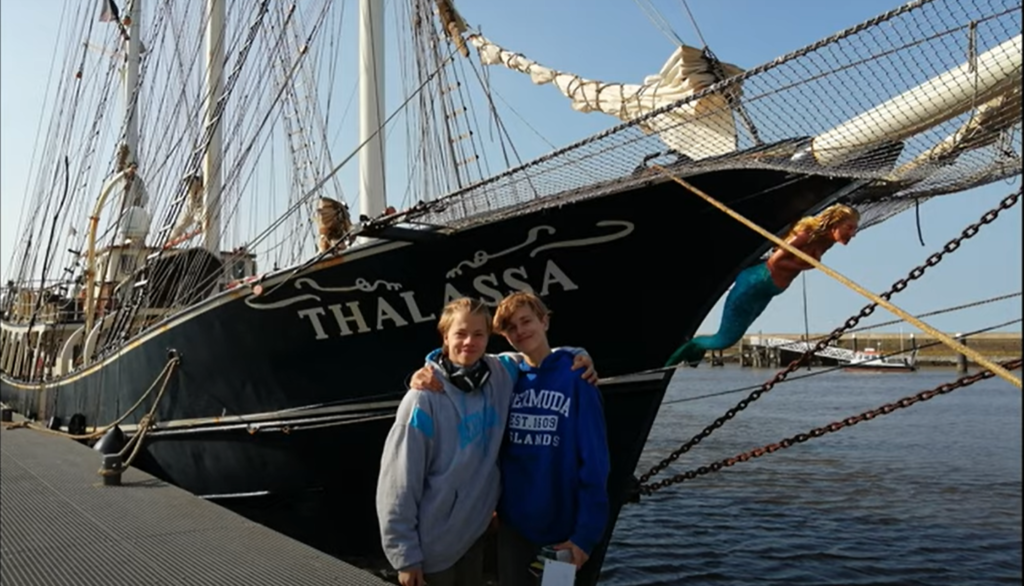 The last big social event I had was the SaS reunion in July. Sadly, due to COVID, it was the only reunion we have had. It was in Amsterdam, back where it all started. I'd missed everyone a lot, so it was brilliant to catch up with them. When you've shared a unique and extraordinary experience like SaS, you have a really special friendship with your classmates. We shared the same frustrations with our parents and teachers, and the same sadness at being back home. We're all undergoing the same readjustment back into life on land.
At the reunion, I got to see some crew members too. They asked me to do an 'after movie' which, as you know, was really exciting for me as someone who has discovered video journalism. During the summer I did a week's training at the Dutch Filmers Academy. That was an interesting experience. I really enjoyed the filming and editing parts most.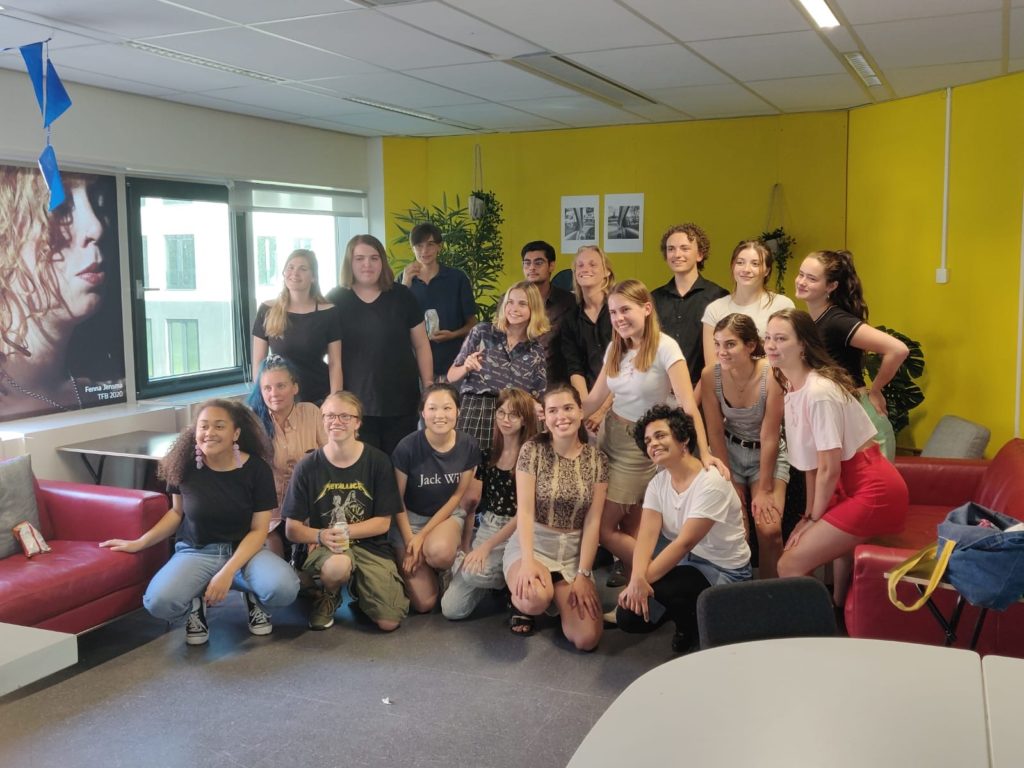 Being back home has got me considering my future adventures. Thinking about future travels really helps motivate me with my studies at home. I`ve also taken up a new job delivering pizzas to start earning some money again.
What has become clear to me, is that there are so many interesting things to do and learn about and I would like to do them all. I would love to take a gap year at some point that I could dedicate to something brand new. One of the things I have been considering is a year training in the military. They offer a special gap year programme. I think I'd favour the Air Force, as being an Air Force pilot was a childhood dream of mine, and I have been an Air Cadet for a few years now. If SaS taught me anything, it's that education and life experience happens outside of your comfort zone. I think a year in the Air Force might be just that. Also, it would allow me to exercise my best talents, because you need to be good at physics. There are many interesting options in the Air Force besides becoming a pilot. I may choose to be a technical engineer, but air traffic control also sounds interesting – it's a bit like gaming, I think. Perhaps that'll be my gap year adventure, or perhaps between now and then I'll think of something completely different. I'm just itching to get back out into the world!
Since I have decided to repeat the fourth year, this gap year is a little way off, so I've been thinking about my short-term goals too. Making this decision was a very hard thing to do. SaS has taught me so much about taking responsibility for your own work and your own goals, that not moving to the next year (as I had intended to do) felt like failing. Then I realised that taking the advice of my teachers, and not pushing ahead when I knew my grades were not as good as I wanted them to be, was also taking charge of my life and being responsible for my results.
In the short term I want to finish my fourth year with great grades, so that I will be well prepared for my exams in the final year. Once I've passed my exams, I can go onwards and upwards! As this year has proved, things are always changing and short-term aims are as important as the lifelong goals.
---