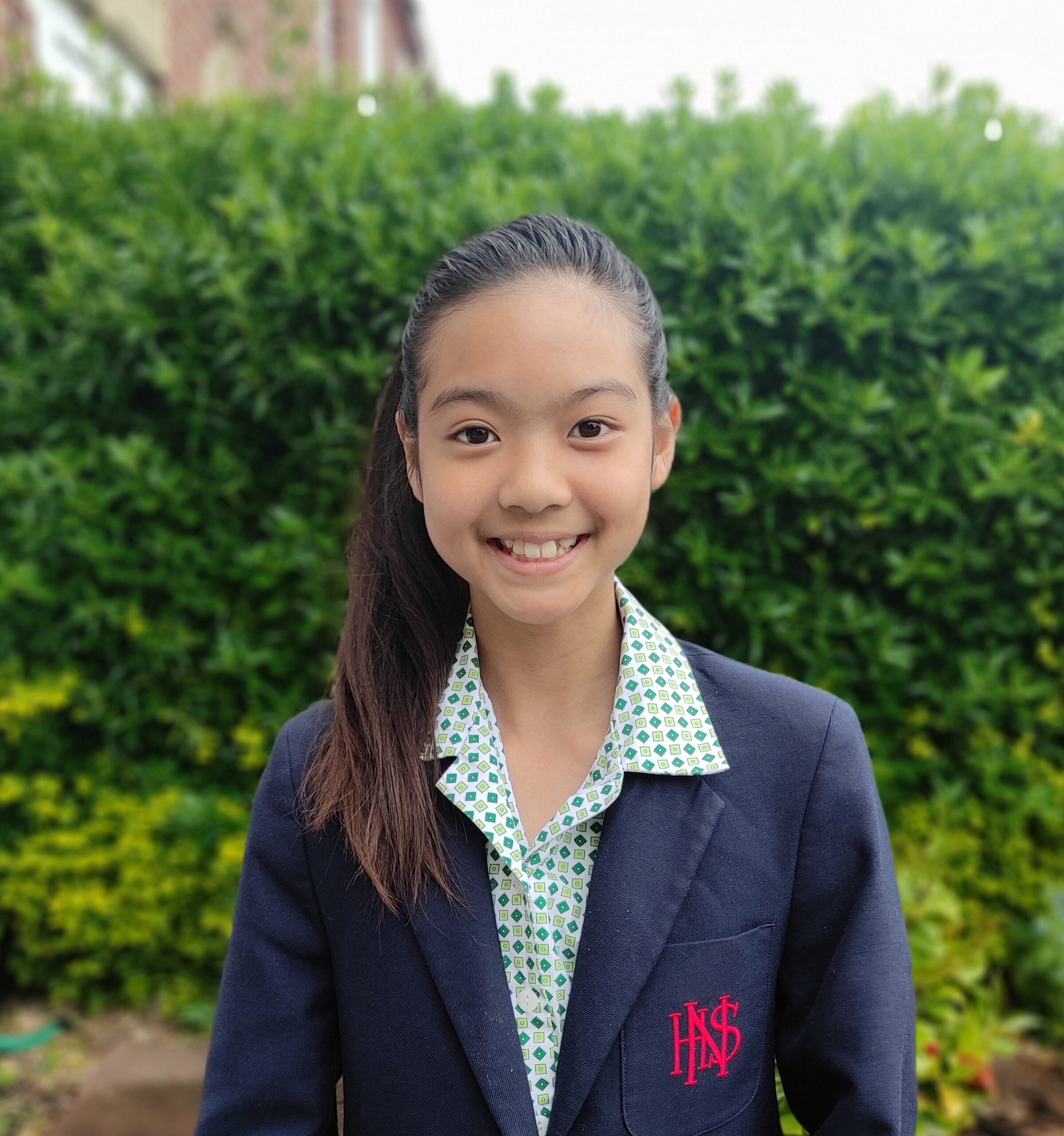 Tutors International Mentee, Nampet, Writes about her Recent Visit to Thailand
Blog post by Nampet • May 18, 2022
---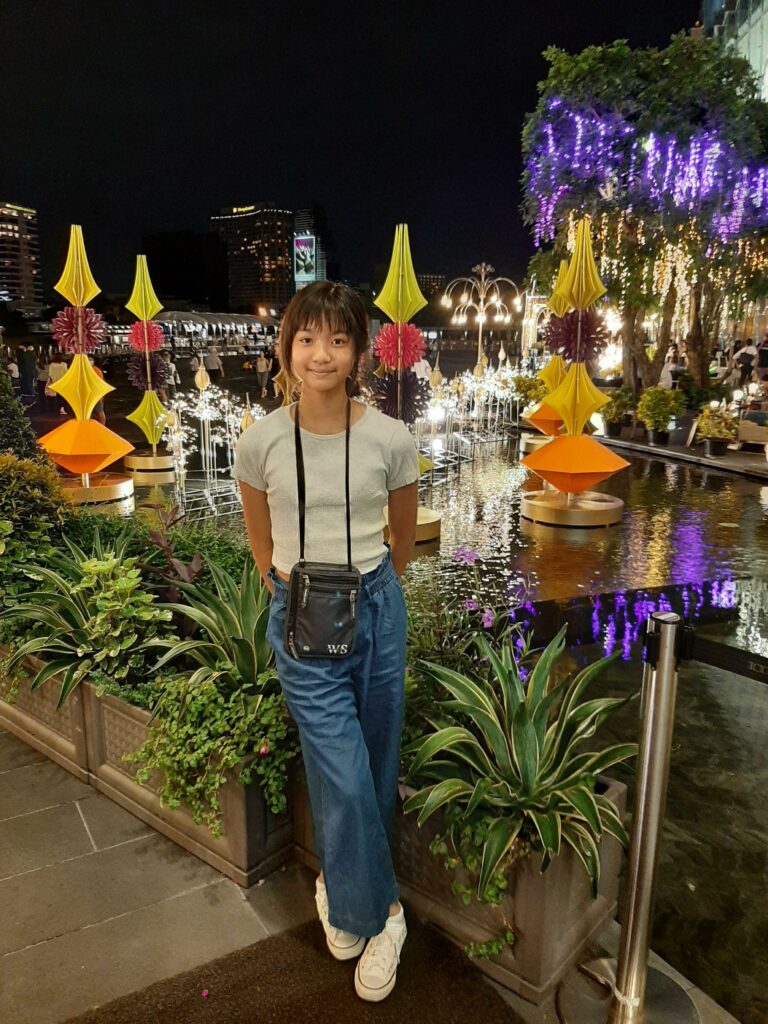 Spring term went by so quickly and I've just moved into the last term of this school year. This means I've been giving a lot of thought to my choices for GCSEs, which we will all have to decide next year. However, before the summer term started, I was excited to travel to Thailand with my Mum to visit all our family there.
Thailand, here we come!
Because the flights cost so much it took us a long time to save up for them. This was the first time I had been to see the family since first meeting them, aged 5. I had not been on a plane for 7 years so I was really nervous when it came to the take-off. As I was so young before, I remembered very little so I would probably count this as my first proper experience of flying. After roughly 3 hours flying we landed in Vienna around midnight, but as we only stayed for 30 minutes, we didn't get to see Austria. I've not yet been to mainland Europe, but I'm already excited to practise my French for real on the school trip to Normandy this summer.
Meeting the Family
From Austria, the flight to Bangkok took 11 hours and I found it hard to sleep upright, but enjoyed watching the movies on the plane, even if the food was mediocre. Once we got to Thailand we had to take a Covid test before isolating in a quarantine hotel. April is the hottest month of the year in Thailand, so I was just grateful to get in the air conditioning. Being exhausted from the travelling, I went straight to bed. I slept for so long that when I woke up our tests had already come back clear, and my Grandma had been let up to see us. I slowly woke up and as I opened my eyes she was sitting on the end of my bed talking to me; I was still disorientated and so was confused by this; I thought it must still be in a dream!
We got dressed and went to visit family friends. Thai culture basically revolves around eating socially and sharing foods, so we all went to an outdoor noodle bar where the fresh food was really yummy!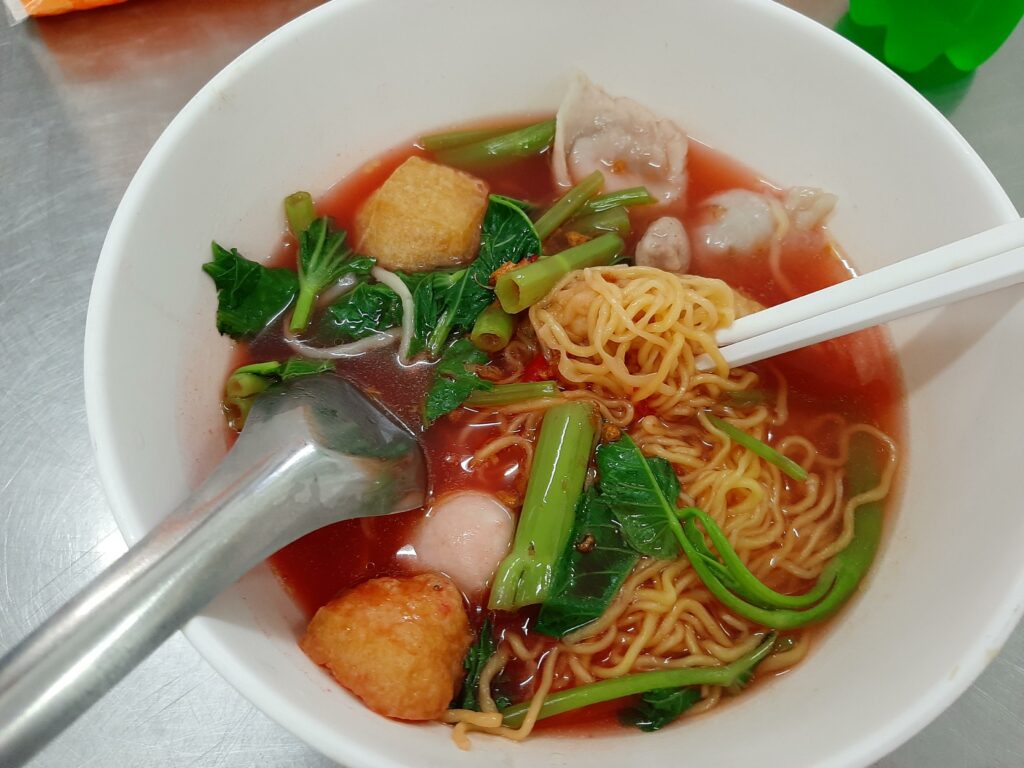 After eating we went straight to get my hair cut, as it's much cheaper than in the UK. I decided to get my fringe re-cut and layer my hair, which I was pleased with. We also went to the 7/11 convenience stores that seem to be on every street there. I was very excited about that as I could remember those from when I was much younger. We then went back to the family home to see Grandpa, as he is disabled and can't get out easily; he was overjoyed to see us. As I was only aged 5 when I last saw them, I feel I must have seemed a completely different girl to them now that I'm nearly 13, while they all looked unchanged to me.
Shopping and Sight-seeing at Icon Siam
On our second day we went shopping at 'Icon Siam' and it felt weird that everyone in Thailand was wearing a mask everywhere, even outdoors. Perhaps the masks help keep out the pollution too because the streets are just crazy, with motorbikes and Tuk Tuks (powered rickshaws) weaving in and out with little regard for whether they arrive in one piece! Thais have a phrase you'll hear often, 'Mai pen rai!', which roughly translates as 'never mind' or 'it'll all be okay!', which sums up their concern for road safety.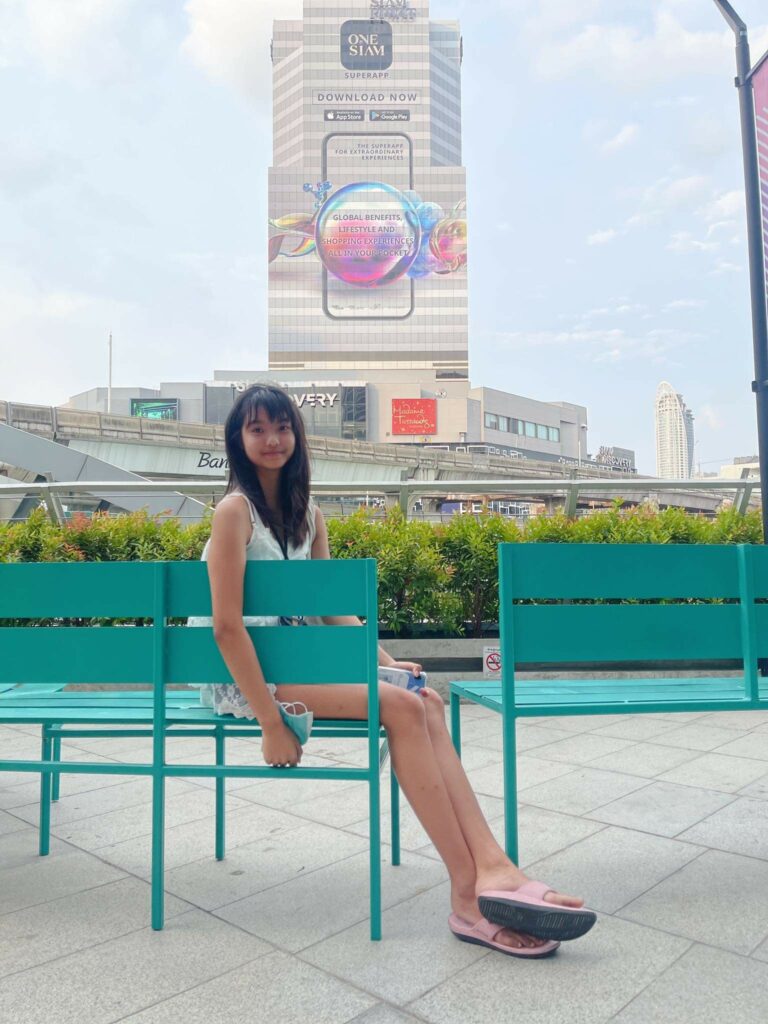 But, if you brave crossing the roads, (I clung to Mum's arm so hard), you'll find incredible freshly-cooked food and Thai snacks everywhere on the streets. I especially enjoyed mango with khao neo (sticky rice). Best of all, it's really good value, with dishes under £1 so you can almost eat out whenever you like, which is why so many new homes in the cities don't even come equipped with a kitchen! Later we saw a sunset view of the Bangkok skyline from the roof of 'Icon Siam'. It seemed vast from up there, and it is, but it's scenic when lit up with many colours at night. The best display was watching the dancing fountains show, set to music beside the Chao Praya river, which is Bangkok's equivalent to the River Thames.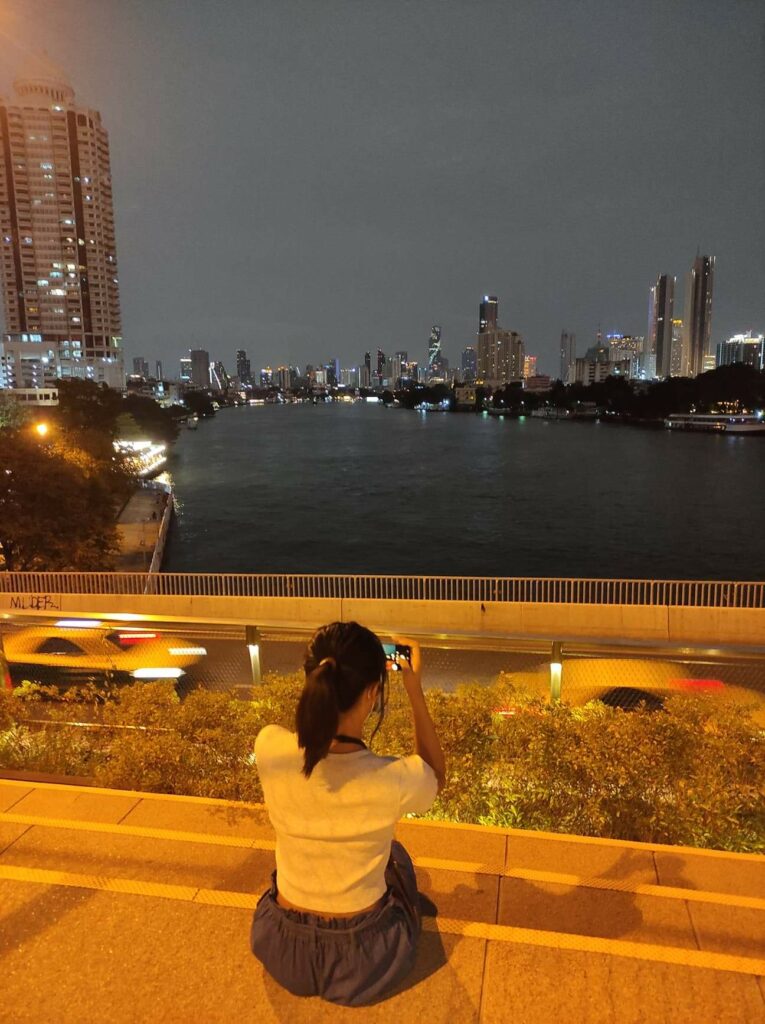 In the 7/11 stores they have this amazing machine which could freeze drinks just by putting them on the stand – you can see the drink turn icy, like a 'slushie', in about 10 seconds – which I thought was really clever and cool to watch. If you had to buy a ready meal, the staff would kindly offer to heat it up then serve it to you with cutlery, a service you would not get in even the largest supermarket back at home.
Trying the Local Delicacies
The next day, we spent time getting reacquainted with more family and friends, some of whom Mum had not seen for nearly 20 years. Of course this meant lots of eating out again and this time we tried 'Shabu shabu', which is a Korean barbecue hotpot: a delicious soup with all the flavours running in to it, so you eat the pieces with chopsticks then drink the rest. After this finished, we went elsewhere to get our sweets from a 'dessert house'. There was even a dedicated doughnut shop next door to that, with hundreds of flavours to choose from. I decided on a hazelnut, chocolate and cream one, which I found very tasty and enjoyed a lot. In the dessert shop we ordered hot mochi dumplings with ice cream which were also really moreish. Luckily, good dentists are really cheap in Thailand, aka 'The Land of Smiles'!
Experiencing Thai Culture
The day after, the whole family went to my Mum's auntie's house for the 'Quingming Festival', remembrance day for the Chinese community in Bangkok. In English, it translates to 'tomb sweeping day', a time for praying and paying respect to ancestors. It includes a family gathering and I got to burn paper money, (symbolic – not real!), to pass on to our family in the afterlife.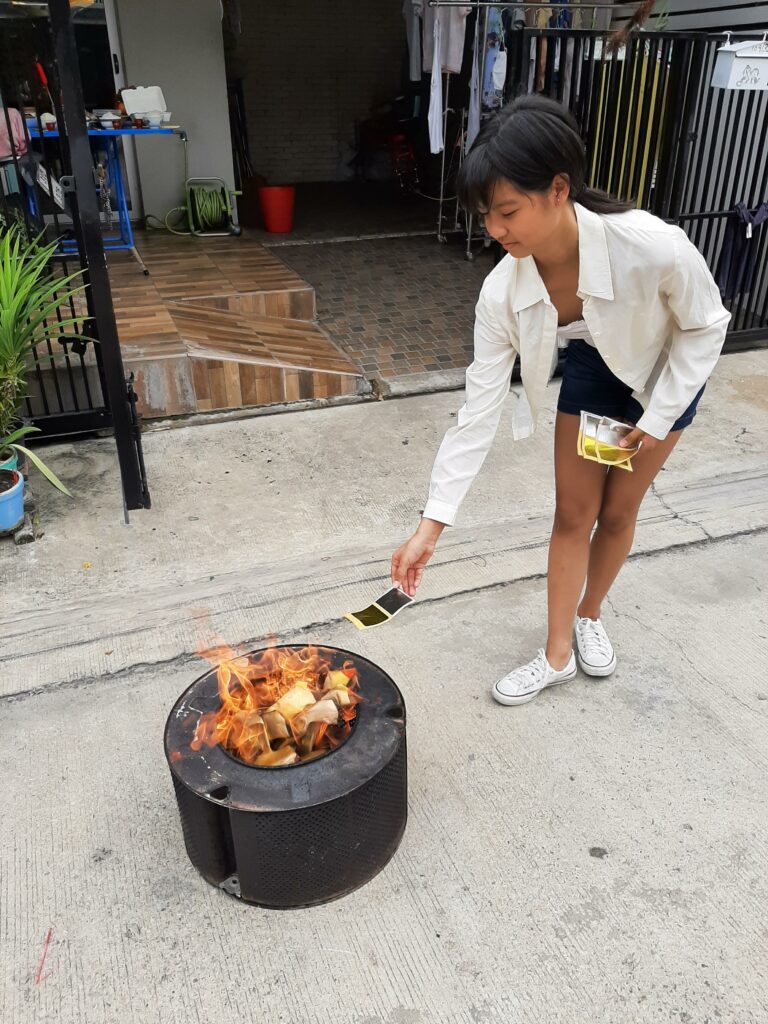 I met my cousin and my Mum's cousin, which felt good as our family in the UK is so small. Everything in Thailand is so cheap, I could actually afford to buy a couple of cute bags to bring home. We all really liked the drinks you can get made from watermelon ground together with ice; a nice and cooling drink in the scorching heat.
Visiting Family in Mook
Later in the week we were back at the airport to fly to the south of Thailand, to see my Uncle and new Auntie – he had grown up and married since I last saw him! We all took a little boat to stay on Mook Island together, ('mook' means pearl), as they work too hard running their restaurant to have taken any break in the 3 years since they married. There were lots of stray dogs on Mook, which made me happy as I love all dogs and one little puppy followed me around everywhere, keeping us entertained. I loved the island as we got to play in the water all day and I tried paddle-boarding. We also went diving to see the fish, but we had arrived during the jellyfish season, so we were really on edge as they looked scary and were everywhere! Luckily there was an outdoor swimming pool near where we stayed, so we still got to swim and relax.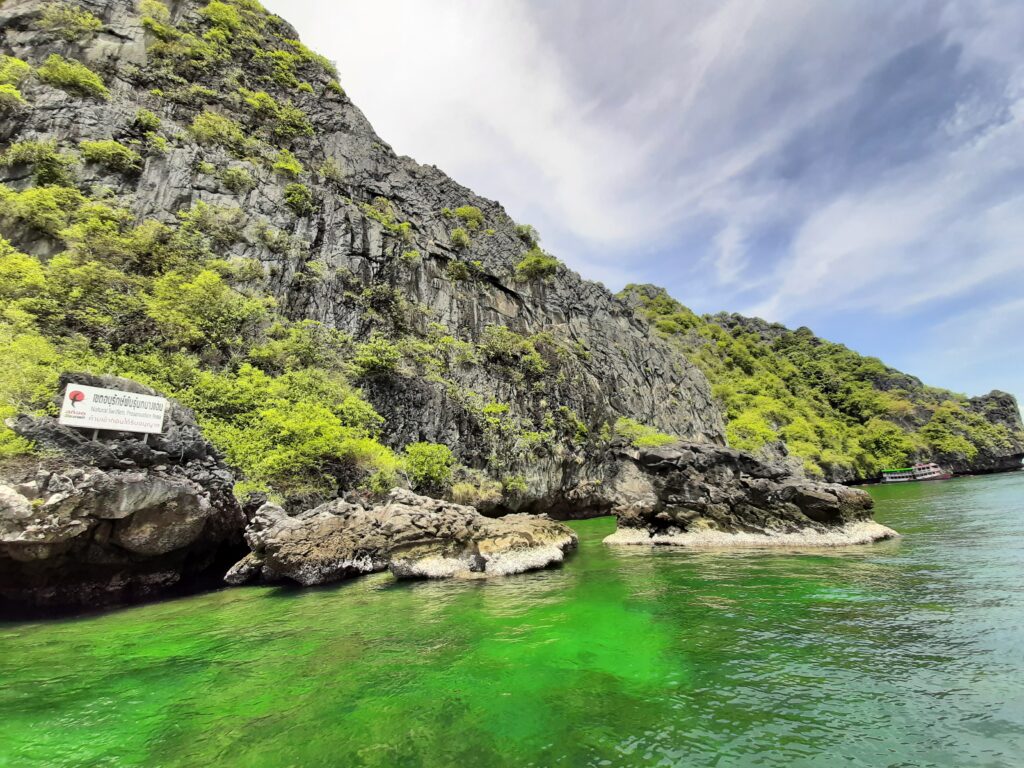 Visiting a Buddhist Temple
After returning to Bangkok we drove north to visit my maternal Great Grandmother, in a farming village in Lopburi province. Sadly we don't actually know how old she is even to the nearest year – or her birthday – because in the days she was born they didn't keep proper records in rural areas! She lives in a traditional wooden house on stilts, with a tin roof so it gets incredibly hot in the day. Luckily the downstairs doesn't have walls, so you can sit in the shade there at least.
We were present for 'Songkran': the Thai New Year's festival on April 13th. Normally it is customary to have water-fights and throw coloured paint at each other in the streets, but Covid meant it was more controlled, as it can get a bit out of hand in the cities. It's more of a traditional affair in the villages, so we took food and paid respects to the Buddhist monks from the local temple. Other offerings included putting gold leaf on the Buddha statue. We also built what are like small sand-castles by the river, decorated with coloured flags, which are as a blessing for your family to meet up again in the afterlife. I was intrigued by what we called the 'mini-monks', who were school-aged boys some younger than 10, who go off to live and learn what it is to be a monk, an unusual summer camp, but it brings respect to their family and perhaps gives their parents a nice break! Fortunately, I didn't see any girls participating so Mum didn't get any ideas!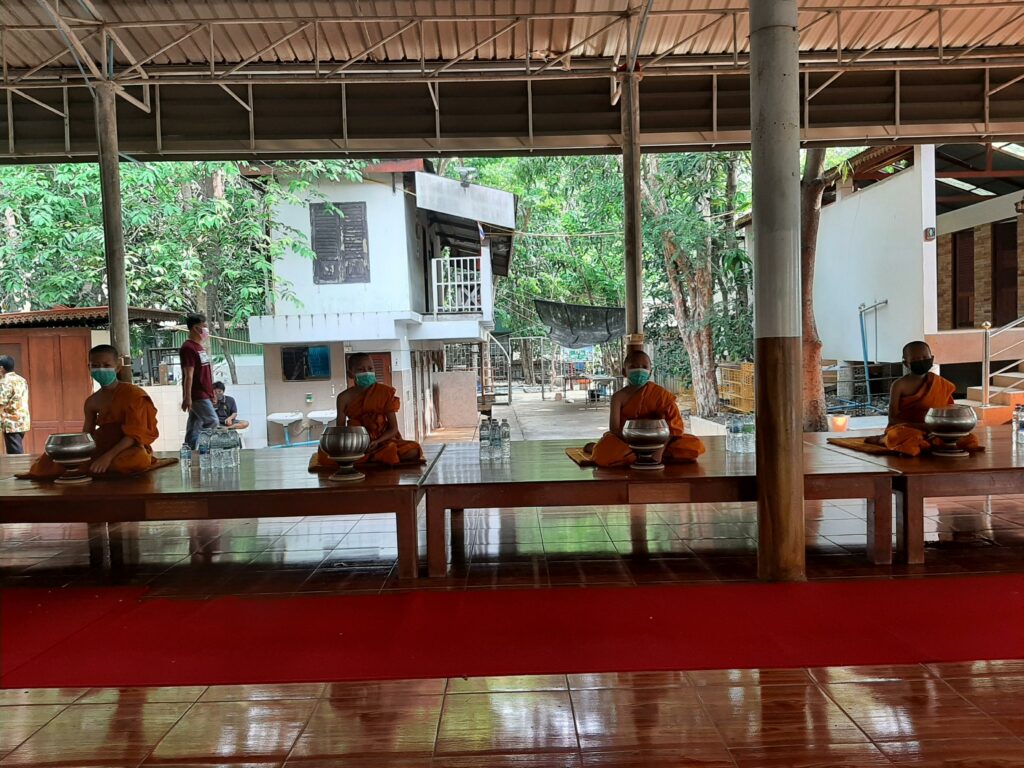 Mum had many memories of coming to stay in the village when she was a young girl too. I had been told stories of the giant lizards – Asian Water Monitors – that hang around the ponds there. They are seen as bad omens and I don't find that surprising, as they can grow to over 6ft and the weight of a human! They are known to come in the night to steal chickens, or even dogs to eat. I kept a wary eye out but we only had to fend off the heat.
In the village it is tough as they can't afford air-con and even for Thailand it was considered a heatwave, with temperatures over 40 degrees Celsius. I got heatstroke and Mum had it worse, but at least we weren't the ones out working in the fields collecting crops by hand.
End of an Incredible Holiday
Before too long, our weeks there had flown by and we were on the long-haul flight home. England felt cooler, even though it was a sunny day. But if we thought traffic could not get worse than in Bangkok, the 8 hours sat on one stretch of the M25 behind a major accident, (nobody was hurt, luckily), soon changed our minds. It took us 14 hours to get home from landing at the airport, so it was really late at night and it meant that getting up for school a few hours later was a shock. I still made it on time but couldn't wait for the weekend to catch up on sleep. It was an incredible trip and I just hope it is not another 7 years before we get to see all our family again, especially for Mum, as I think it was only the second time she has seen her parents since she was a teenager.
At the moment I am now mainly revising hard to prepare for our summer term exams in school. I am also preparing to take exams in ballet soon, so hopefully I might have the outcome in time for my next blog post to let you know how it went.
---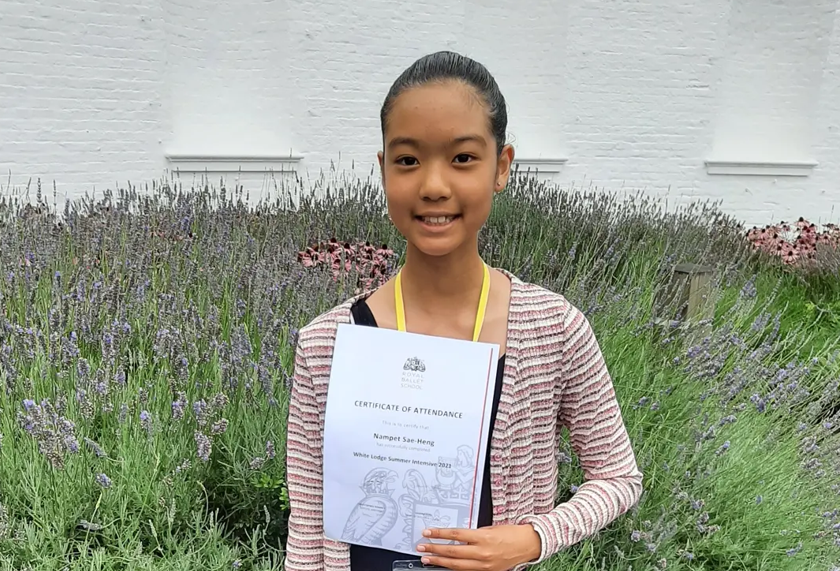 ⇦
Looking Forward to 2022
It's January 2022 already! Overall, I had a good Christmas and was lucky to get many of the things I…