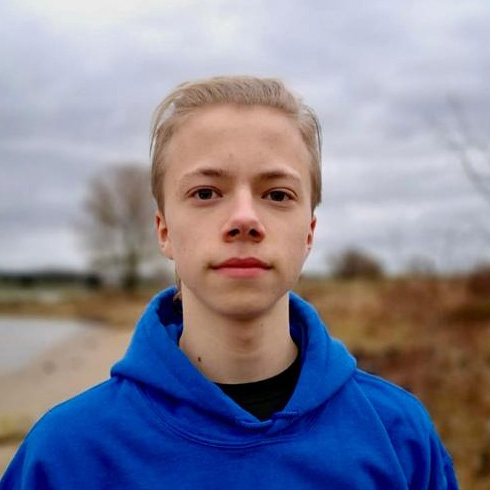 School at Sea: practical preparations
Blog post by Tobias • September 8, 2019
---
Welcome to my third blog post about my School at Sea adventure, largely sponsored by Tutors International. In case you missed my first two posts, you can find out more about me here and read about how I achieved my fundraising goal.
This post focuses on the preparations I have to make for the journey. The first stage is making sure I have all the equipment I need to take. This includes clothes, school supplies, medication, camping gear, and so on. School at Sea provides those taking part with an extensive supplies list, noting everything from how many pieces of underwear to pack through to what kinds of electronic devices we can take on board.
After the first week of sailing from Amsterdam to Ijmuiden there is a farewell party and any surplus items will be given back to my parents because space on board is limited. So I recently spent quite a lot of time finding the right sailing boots, and I decided to get my sailing jacket and trousers from School at Sea themselves. There are still a few things I need like a mosquito net and such so I am working my way through the Excel sheet and trying to fit it all in my (several) bags!
At this stage I also need to collect the sponsorship money promised to me during the fundraising campaign. Many people haven`t paid me yet because they gave me an 'IOU' depending on whether I made it successfully into the fourth grade at school. If I didn`t make it I wouldn't have been able to take part in School at Sea… luckily with a lot of hard work I passed, so it's time to collect all the funds. Some of this I do directly, and for larger sums I can ask School at Sea to send an invoice directly.
I also have a lot of things to take care of at school. I'm talking with my school about the projects and tests I'll need to complete while I'm away. Because you would normally do many of these projects with your classmates, or in a static classroom, we're working out how I can adapt the curriculum to something I can achieve on a boat.
I've also recently been talking with School at Sea programme coordinators about the things that I can and can't do onboard the ship. I've found out details about when I'll be able to use my phone to call my parents and friends; learned more about the trips I'll be able to do when we dock; and passed on contact details for my school so that School at Sea can liaise with them directly. I need to select a contact at my school who will be the main contact for School at Sea communication, and also a contact (not necessarily the same person) at school who mediates between my teachers and me to arrange my curriculum for the coming six months. Not all teachers are enthusiastic about someone who wants to take their tests at different times whilst in another part of the world! So I'm working hard to make sure everything is very well planned in advance.
Basically, there is a lot to think about and to organise right now! But I'm also thinking about what I want to do and learn on my journey, and this keeps me motivated and very much looking forward to setting sail in October!
---