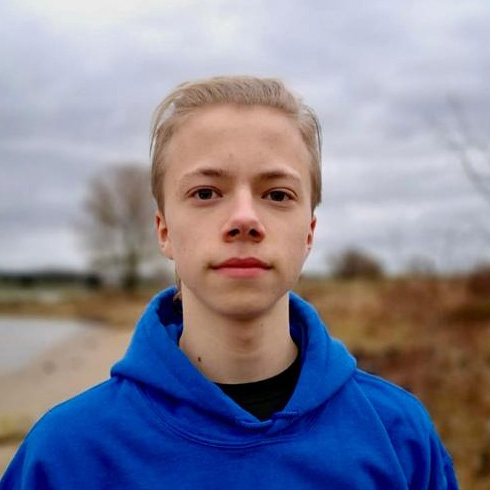 Tutors International announces sponsorship
Blog post by Tobias • August 22, 2019
---
Tutors International today announces sponsorship of 15-year-old Dutch student Tobias Zijlstra who is set to take part in the School at Sea programme in October 2019
OXFORD, UK: Global private tuition firm Tutors International is pleased to announce that it is sponsoring a Dutch pupil to take part in School at Sea. Tobias Zijlstra, a 15-year-old secondary school student from the Netherlands, will complete the six-month programme which provides students with the opportunity to continue their schooling whilst aboard a sailing ship.
School at Sea enables students to continue with their curriculum whilst sailing for six months, providing the opportunity to gain sailing and travelling experience, and encouraging students to take responsibility for their educational progress.
Tobias Zijlstra, who will sail with School at Sea from October 2019 through to April 2020, said of the opportunity: "School at Sea appealed to me because it encourages experiential learning: education with a direct link to practice and implementation. In my opinion, the way that schools teach today can be perceived as boring to young people; classroom learning can be repetitive and involves a great deal of listening without practicing the principles taught. I'm excited to have the opportunity to take responsibility for following a school curriculum myself, and exploring ways of putting my learning into practice whilst travelling."
Tobias approached Tutors International as a potential sponsor as part of his fundraising activity. School at Sea pupils are encouraged to seek corporate sponsorship, teaching business skills including negotiation and finance. Following a meeting with Tutors International founder Adam Caller, Tutors International has agreed to sponsor Tobias for his participation in the educational programme.
Adam Caller commented, "Travelling provides a fantastic opportunity for young people to enhance their education naturally and intuitively. At Tutors International we have a specialist division, Sea Tutors, which provides experienced tutors to accompany families on sea travel, so we are very familiar with the multicultural, experiential benefits this experience can offer. Tobias is a bright and determined student, who has demonstrated exceptional independence and maturity in his commitment to completing School at Sea. We at Tutors International are proud to sponsor Tobias, and we are looking forward to following his journey as he gains new insights about the world and himself."
Tobias will be documenting his journey in English and Dutch on his forthcoming Tutors International blog. He will travel with 36 other students; 5 teachers who will be on call for educational assistance if required; a captain; a first mate, second mate, and third mate; a chef for the first two to three months; and an engineer. One of the crewmembers is a qualified doctor. Students will be responsible for liaising with their existing respective schools to ensure they follow the same curriculum as their classmates whilst away, and will therefore be able to return to school in April 2020 without missing any work, projects, or exams. The students will have intermittent access to phones and internet, with the focus placed on developing teamwork skills on board.
Tobias added, "I'm most looking forward to learning in a new and exciting way, exploring different cultures and new places all with the mindset of learning the most I can from these experiences. This promises to be a fantastic life opportunity and I am grateful to Adam Caller and Tutors International for helping me on my adventure."
---